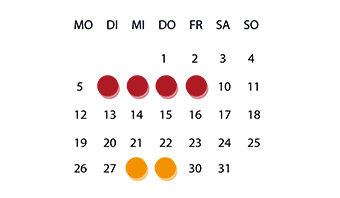 Management when needed!
There might be several reasons causing a temporary demand for additional qualified support and management, e.g. necessary process changes because of new software or changes in the team. Often there is a shortage of staff that needs to be covered.
We offer highly qualified management to lead a team, to account for a task or to a special project in your organisation.
What we do:
Analysis and optimisation of processes and guidelines
Leading teams
Development of team members
Moderation of changing processes
Taking over responsibility for Team results
Reporting to management
When analysing and – if necessary – modifying current processes we will manage the team. By this we will give you the time you need to look for a fitting candidate.
CONTACT
Your Finance-Organisation needs to be restructured, new tools and processes have to be implemented and you are looking for support for these change activities? We would like to get to know you and your company. Please contact us via email, give us a call or use the following contact form.