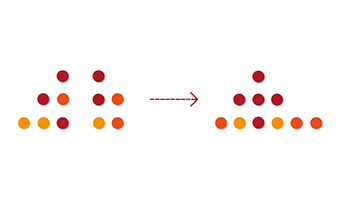 Change is the only constant
Organisations change – not only because but also due to digitalisation. New business modells emerge as well e as new products. Roles and responsibilities are changing, some will become obsolete; new other roles and responsibilities will be generated.
As certified Change Manager we will guide you in the process of change. Based on an analysis of the current status we will elicit possible improvements of the organisation structure and processes. Together with you and your team we will work on the implementation of the planned and agreed actions.
What we do:
Identification and prioritisation of necessary changes
Support to develop future processes
Documentation of requirements of these future processes
Preparation of a plan for implementation
Support & attendance of the team
Depending on your needs we will support you continously, periodic or for special projects.
CONTACT
Your Finance-Organisation needs to be restructured, new tools and processes have to be implemented and you are looking for support for these change activities? We would like to get to know you and your company. Please contact us via email, give us a call or use the following contact form.